Elder Law, Estate

Litigation and Administration
Trusted NJ Firm Handles Probate and Disputes
Gluck & Allen attorneys assist in the preparation, administration, probate, and litigation of wills and estate plans and related matters, including:
Advanced directives for health care / health care proxy

Charitable trusts and foundations

Enforcing or disputing claims against an estate

Family limited partnerships

Gift and inheritance taxes

Guardianships and conservatorships

Medicaid applications
Misuse of a power of attorney

Post-mortem estate planning

Power of attorney

Probate and trust administration

Probate and trust litigation

QTIP elections

Special needs trusts

Surviving spouse litigation

Will construction proceedings

Will contests

Wrongful death prosecutions
Contact our Firm today at 732-505-4800 or complete the form
on our contact page and we will contact you.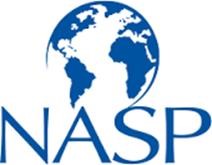 From assistance in planning your Estate, to serving as trusted guardians and fiduciaries, to litigating all aspects

of Probate law our attorneys have the unique and distinct experience to represent you with dignity in the most complex matters.
Insight. Action. Results.
Gluck & Allen, LLC. is the firm insurers, businesses, municipalities and individuals turn to and trust in New Jersey, New York & Pennsylvania.